Tomorrow marks our one year wedding anniversary. One year later and it still feels like the best dream Andrew and I ever had. If someone could hurry up and find a way to jump back through time and experience these moments over and over, that would be great thanks... but for now photos and video will have to do!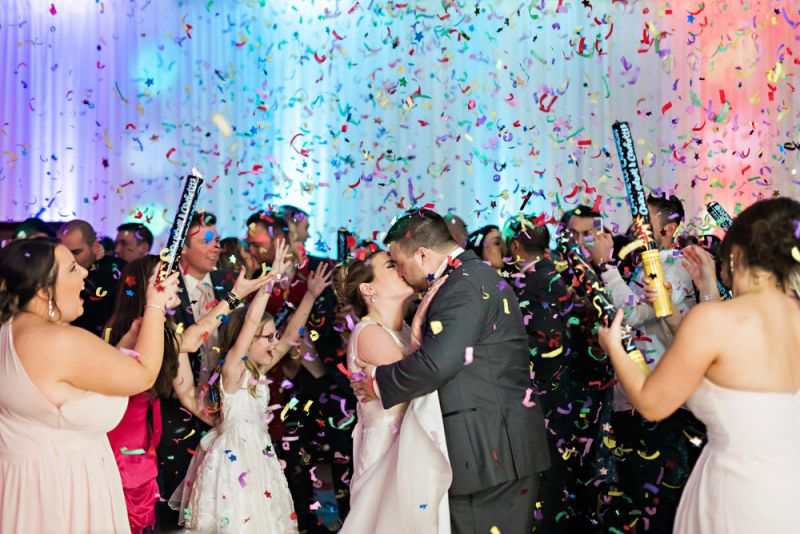 I could write about a book about planning your own wedding four years into your career as a wedding planner. I love talking about it and if you are a current or past client of mine, you have likely heard a story or two (or ten - I'm sorry I can't help myself!!). That's the beauty of it though isn't it? I'm able to connect with my clients on this deeper level and really understand the anticipation they are feeling in the final days and that Love Bubble (as we call it around here) high you live on all day and in the days following.
I've been thinking a lot about what I would share as my anniversary post. One word I keep coming back to is, trust. Trust in your wedding planner. Trust in your creative partners. and most importantly, trust in each other.
If you're new around here and need a bit of catching up, I encourage you to start here and finish here, then make your way back here!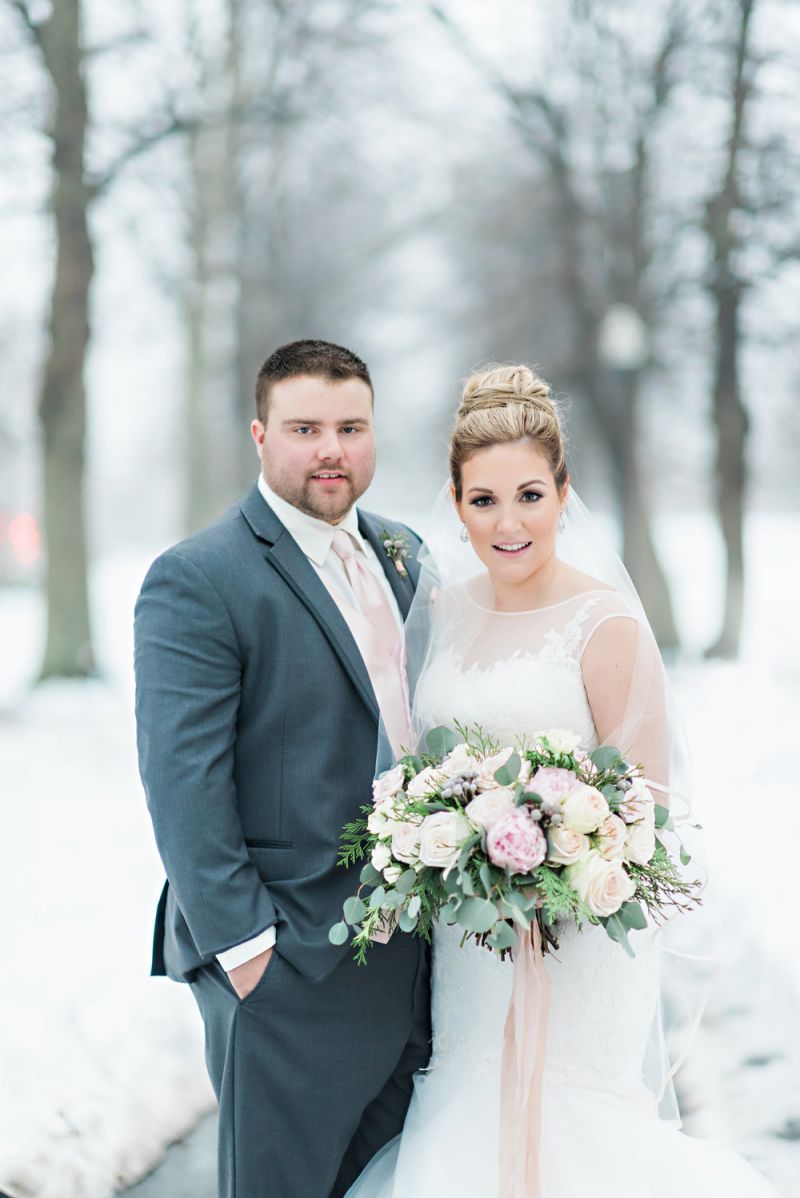 So for starters trust in your wedding planner. Guys, lets be serious here. Planning a wedding is no small feat. We kinda had a slight advantage going into this thing... the Bride a planner herself. The Maid of Honour her business partner for five years and right hand man, and the Planner herself a trusted advisor within said company.
It wasn't even a question who lead the charge on our wedding day. Emily has been an integral member of the Elegant Productions team for over four years and I would trust her with my life. Emily efficiently and effectively moves mountains with more grace then I can sum up into words.
When I say I released complete control to Emily on the wedding day, I mean it. I allowed myself to simply be a Bride and live in the moment. We had spent over a year planning this celebration, I trusted in myself and my team that we had prepared as best we could for the day and whatever happened, good or bad come go-time, was meant to be.
Letting go of that control was hands down the best gift I could have given myself. I continually say to Emily that I don't know if anything went wrong on our wedding day, but not to tell me because in my mind it was perfect. She always just smiles a sly little smile and claims she didn't put out any fires... I'm slowly coming around to believing her.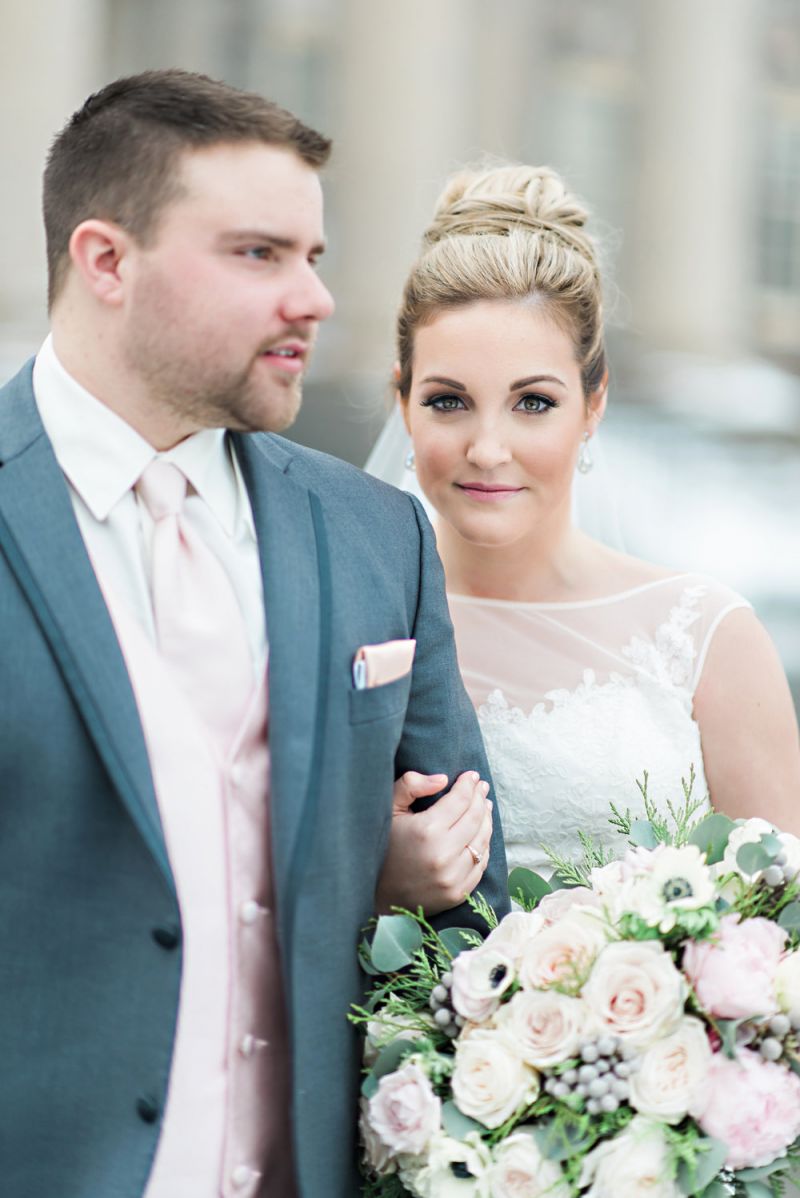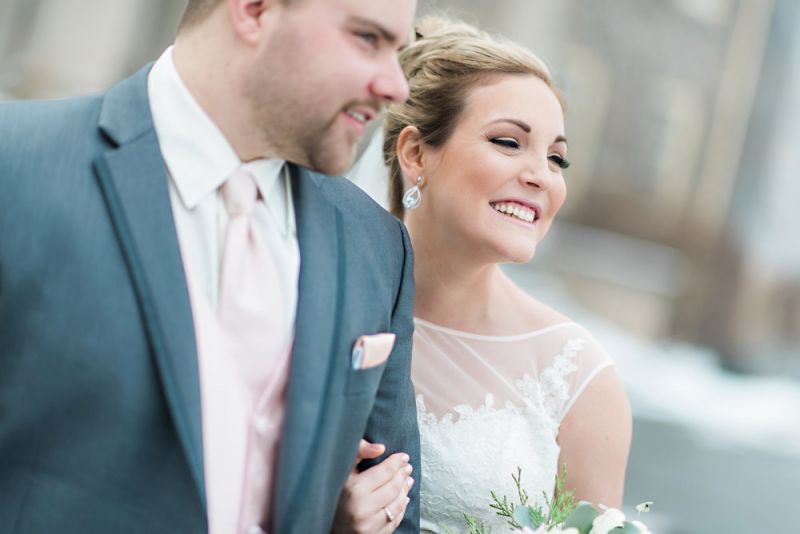 Second. One of the top five most memorable moments of the day, was experiencing the vision come together for the very first time.
I kid you not when I say there wasn't a single Pinterest board made for this wedding. A handful of inspiration photos were shared with our creative partners to communicate our colour pallet (bascially every pastel under the rainbow). My only hope was that our decor would evoke the glitz and glam of a New Year's Eve celebration, paired with my personal love for girly romance.
Everything came together beautifully. I honestly believe that letting everyone do their own thing to make our wedding unique was one of the best decisions I ever made. I mean look at that cake and those flowers... how did I get so lucky?!?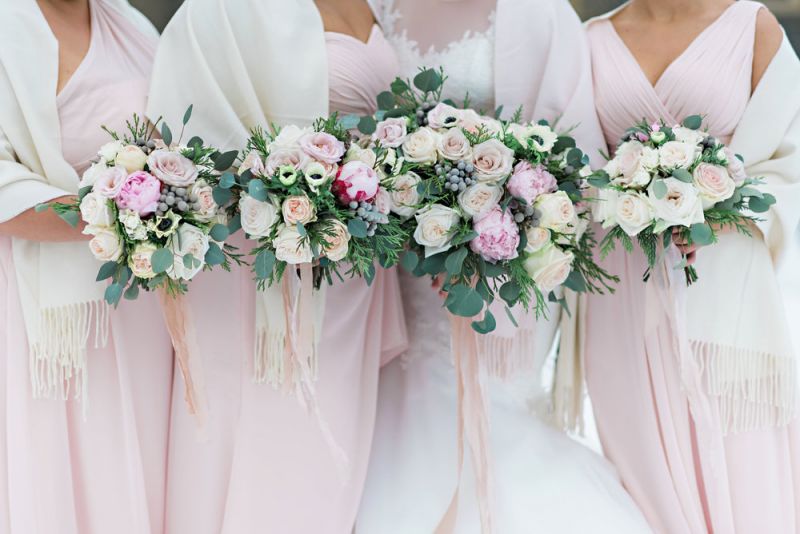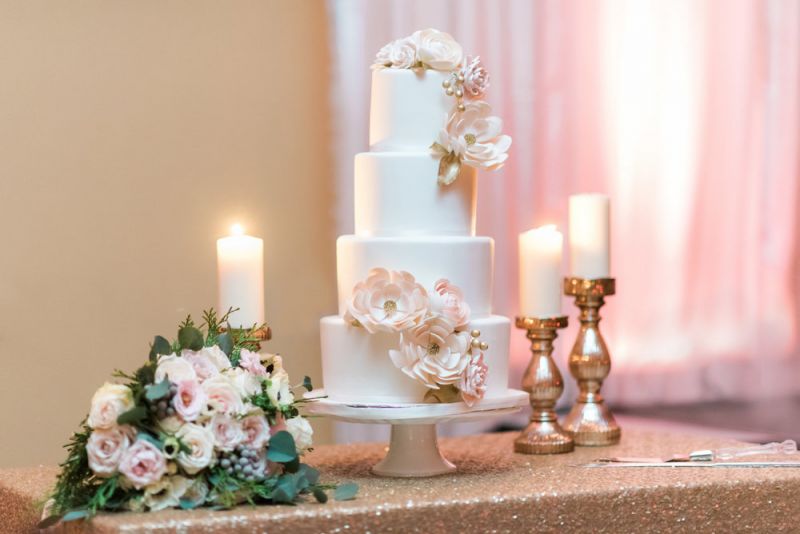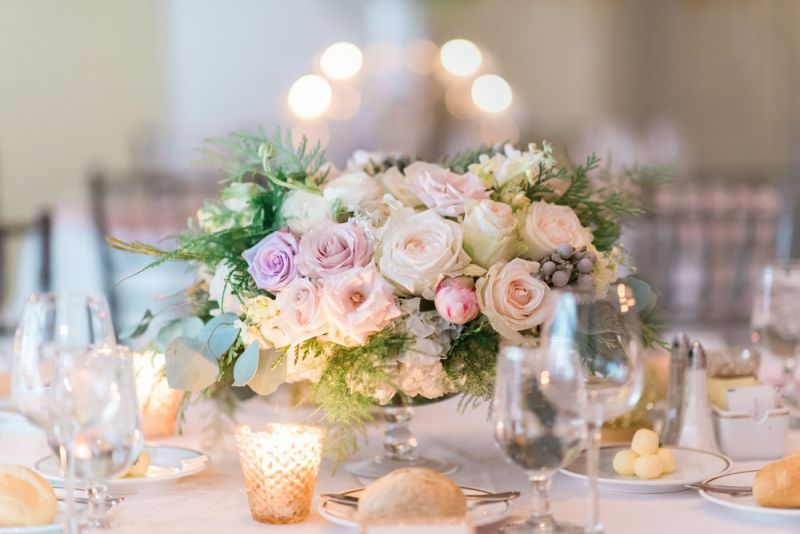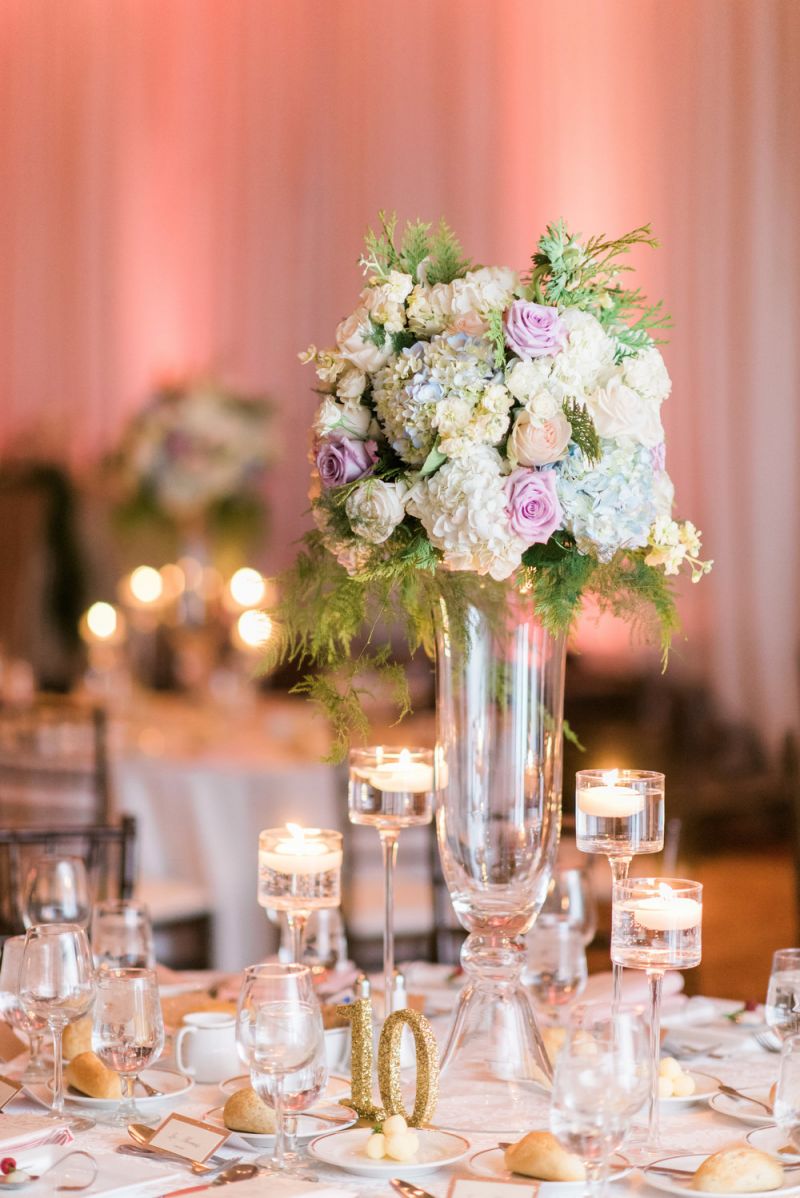 Lastly, but most importantly, trust in each other. There were certain (albeit few) tasks assigned to Andrew throughout the course of planning, that I released full control of and simply let go. My type A / micro-managing loving self could have very easily gotten caught up in the decision making of every single song request for Pat our DJ throughout the day (Andrew's top task), but I made my few requests and left the rest in his capable hands.
The outcome was a party set to the soundtrack of our favourite music and a packed dance floor until the wee-hours of morning. What can I say, the guy knows how to pick his tunes.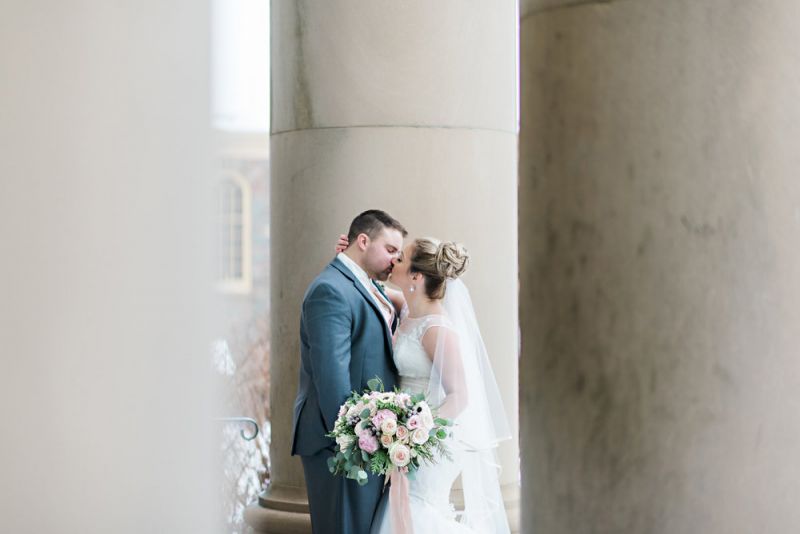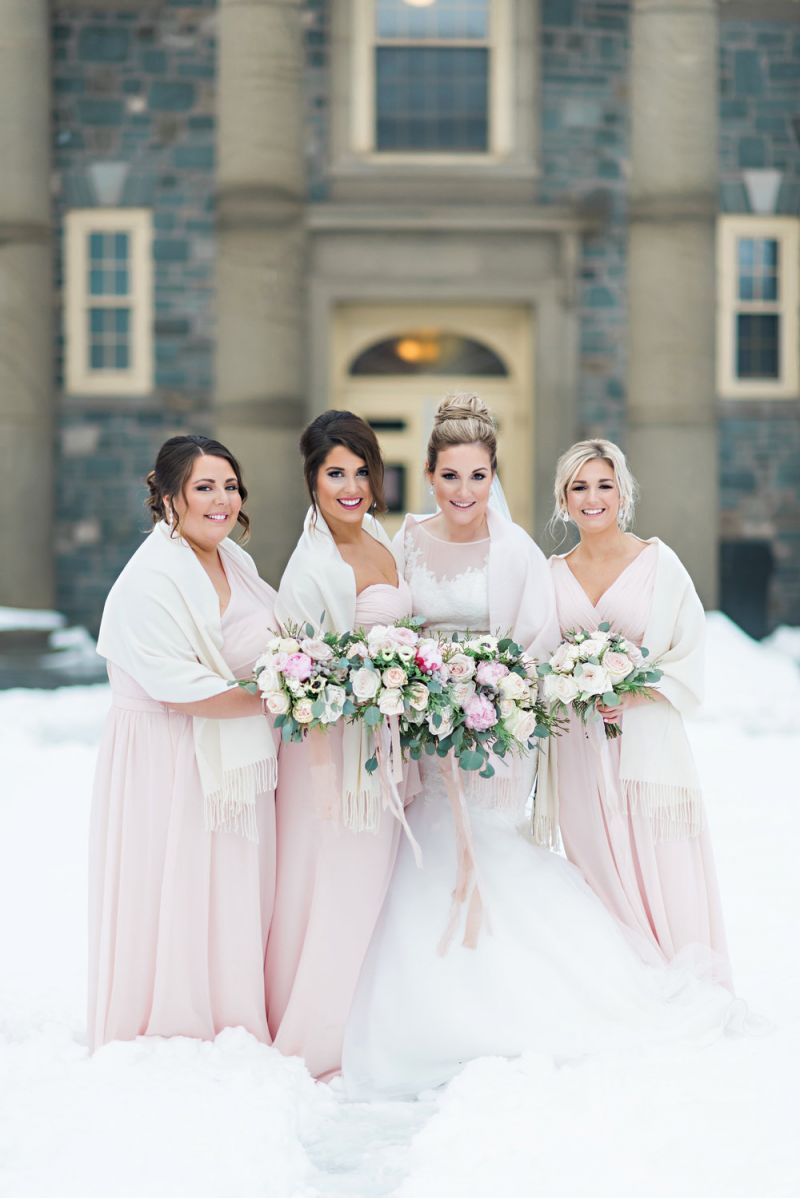 So that's it, my one year take away. If I can only provide you with one piece of advice today, it's to TRUST in yourself, each other and your plans you have put in place for this day.
As magical as is the lead up and your actual wedding day may seem, it's what happens on the other side of that day where the good stuff truly lives.
Happy New Years everyone, I can't wait to do this again this time next year!
Katelyn xo
Planning & Design Katelyn of Elegant Productions | Photography Candace Berry Photography | Floral Design Chelsea Lee Flowers | Venue The Lord Nelson Hotel | Wedding Cake Layers | Stationery Design A Creative Destiny | Make-up Allison Kirby | Hair Kristin Fraser | Wedding Gown Mikaella Bridal | Catering RCR Catering | Rentals MacFarlands Party Rentals | Entertainment & Lighting True North DJs